Gaspard Koenig
What are the social implications of a technological revolution that spans the globe and affects all facets of our coexistence? What about the future in the age of artificial intelligence?
To find out, Gaspard Koenig embarks on a journey around the world. For him, nothing less than the salvation of the individual is at stake.
In more than 120 interviews with scientists, politicians, entrepreneurs, investors, activists and a magician, he explores artificial and human intelligence. He explores what threatens free will and Enlightenment values, and outlines a politics that can meet the end of the individual.
We have long allowed technologies to make our everyday decisions for us. Why not, if it finds us perfect partners or suitable jobs, if it knows us better than we know ourselves?
Algorithms simplify our lives, but they can also be addictive and manipulate us. They analyze our behavior, personalize recommendations, direct our attention, and confront us with fundamental questions: Will a computer take over my job? Who is liable for the machine's decisions? Why do I click "accept" so often? In his search for answers, Koenig is concerned with people, not machines.
He wants to find out how machine learning and artificial intelligence are shaping our society, and how we need to shape it in order to confront the end of free will and thus the end of the individual.
Gaspard Koenig, born 1982, is a French philosopher and essayist. He founded the think tank Génération Libre in 2013. Most recently, he worked on several globe-trotting reportages together with the collective Le Point. Following in the footsteps of Montaigne, he traveled 2500 km on horseback in search of European humanism.
Language: English
In the framework of theInternational Science Festival - Geist Heidelberg.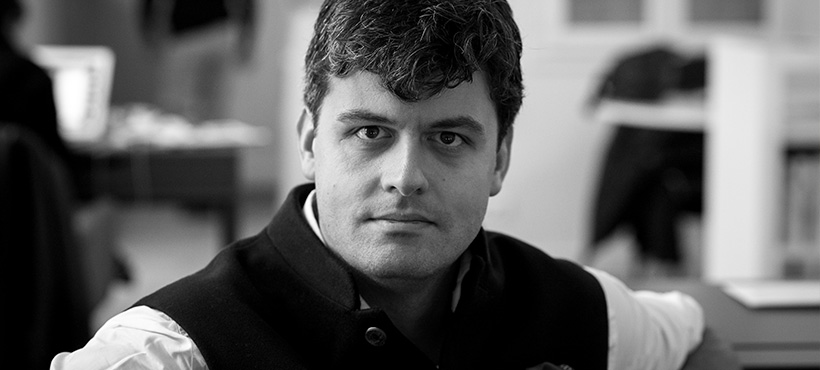 Details:
Date: 17.10.2021
Time: 17:00
Type:
The end of the individual
A philosopher's journey into the world of artificial intelligence
Event type:
Geist Heidelberg Lecture
Prices plus fees
Regular 9,90 €
Reduced 5,90 €
Member 4,90 €