Archive
Vinton Cerf
How do we guarantee digital integrity in the future? What steps do we need to take to preserve the utility, but also the integrity, of the Internet on a multilateral level and with respect to a wide range of stakeholders? And at the same time, how can we increase the security of users and the institutions that rely on the Internet? Vinton Cerf talks about his concern for privacy in the future.
Dr. Vinton G. Cerf is considered one of the "Fathers of the Internet." In 2004, he received the ACM A.M. Turing Award, the highest honor in the field of computer science. He is a guest at the DAI as part of his participation in the 9th Heidelberg Laureate Forum (HLF), an international network meeting where 200 highly talented young scientists from mathematics and computer science meet the best in their field every year.
Language: English
In the context of the International Science Festival - Geist Heidelberg
The event will take place at DAI Heidelberg and in parallel on dai HOME Livestream.
With our Digital subscriptions you have unlimited access to the new dai HOME with all livestreams and recordings of past events.
Members of the DAI Circle of Friends enjoy the dai HOME free of charge. Please send us an email to info@dai-heidelberg.de if you have not yet received information about the dai HOME.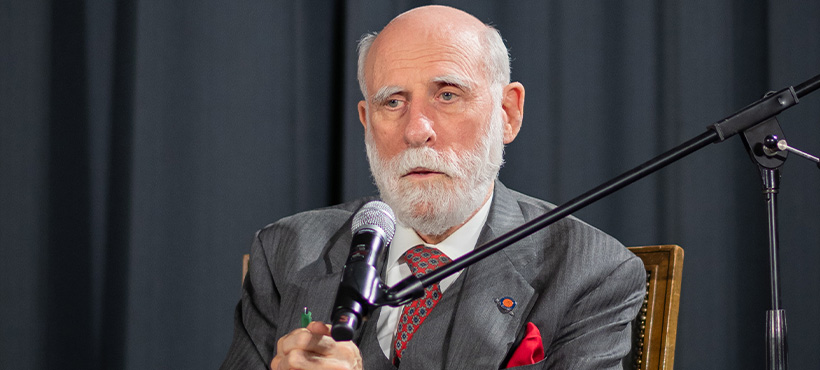 Details:
Date: 22.09.2022
Time: 20:00
Type:
The ideal Internet
The event is sold out. Participation is only possible via live stream via dai HOME.